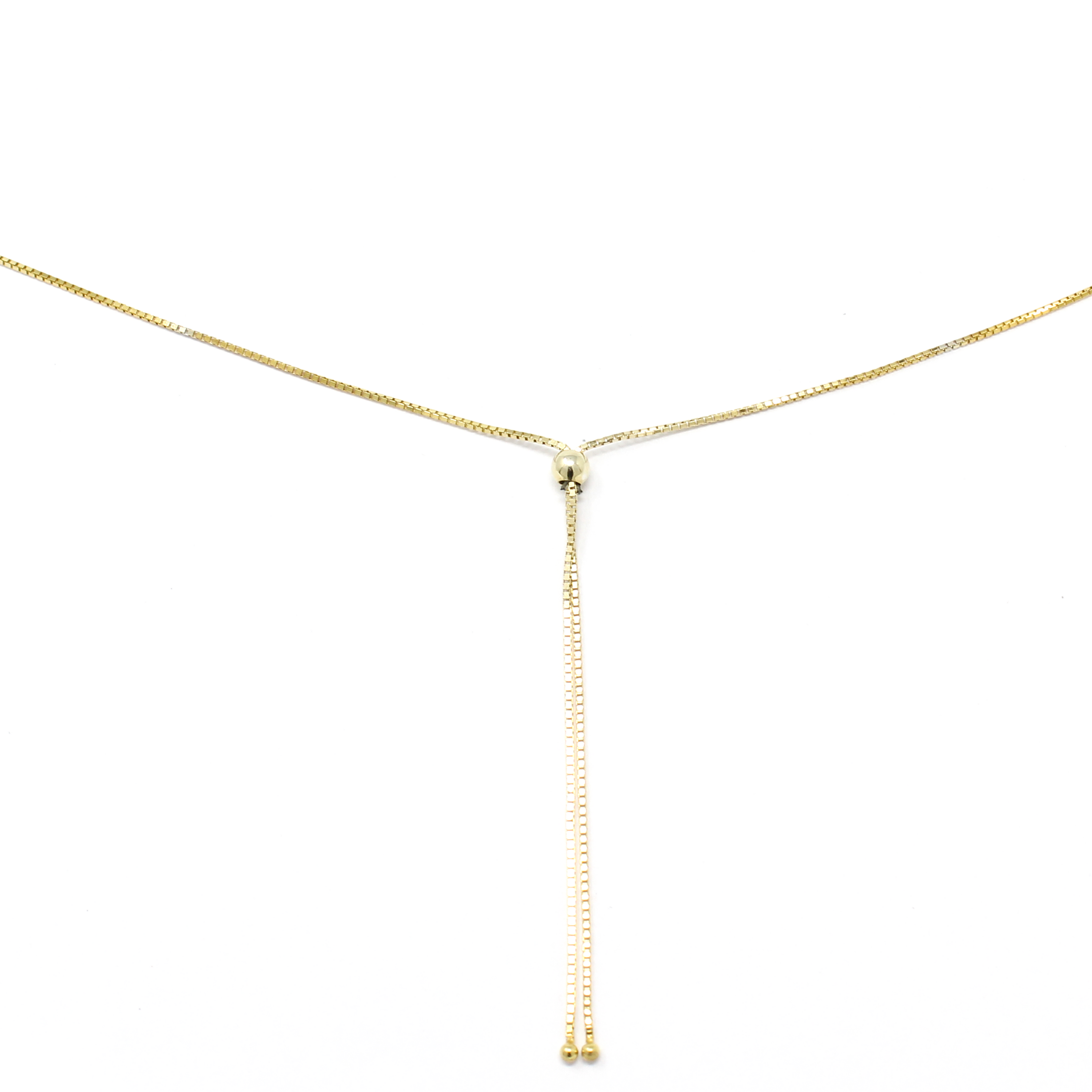 She's might be mini, but she's mighty. Add some extra shine to your necklace stack with the Mini Link Necklace. With a mix of 14k yellow and white gold, the chic adjustable closure makes this the perfect piece to wear as a choker or layered a little bit longer.
 -  14k yellow gold necklace
 -  14k white gold accents
 -   Length: adjustable
 -   Handmade in Los Angeles, CA
this is just perfect!
This is a lovely piece! I wear this along with my nameplate necklace, still from stoned jewelry LA, and they look perfect together. I even wear them on some of my photoshoots for my instagram!
10/10. very recommended
beautiful, dilicate necklace. it's simple yet stylish
Absolutely loved it!
Even for simplistic designs, Stoned Jewelry LA can make it into a fine piece of luxury. This is just one of them. This is my second time buying at their store and I'm always surprised with the quality of their items. I love this piece. Stunning. Beautiful. A real head turner.
This was gifted to me by my boyfriend and I'm loving it. Happy gf here!
This quite a piece. I can wear it with any outfit I want because it compliments every style and it doesn't overpower it. I hope they'll have another color tho.
it's high quality from the feel and design.
I love this neckace because you can make it into a choker and you know it's high quality from the feel and design.
FAQ
How do I take care of my Stoned Jewelry?
Shipping
Fast shipping
Made in Los Angeles in 5 business days. Express shipping 1-3 days.
Order tracking
All orders shipped with tracking, signature required, and fully insured.
Get in touch
Contact us at orders@stonedjewelryla.com